Relaunching the Astondoa brand in USA
Working in partnership with Marilyn DeMartini from PR Power, we helped Astondoa, a major Spanish custom boat builder, reintroduce its brand to the North, Central, and South American Market.
By revamping its digital and traditional marketing efforts and public relations approach, the company achieved a marked increase in sales. The combined American market now represents the major portion of Astondoa's total production value.
Create a focused message for the Astondoa brand that speaks to the company's rich history, quality, design ethos, and lifestyle, differentiating and elevating the brand above the competition.

Develop visually distinct and appealing content that reinforces Astondoa brand message while showcasing the quality of its fleet.

Launch a compelling brand campaign for Astondoa USA, showcased across all the brand channels. generating increased media and consumer awareness.
Our Multichannel
Approach
We developed an integrated data-driven strategy that included evaluating and optimizing the company's digital display, paid search (Google Ads, display and remarketing), social media, email content marketing, and public relations approaches.
PR Coverage
A targeted, well-run public relations program was one of the most powerful weapons in Astondoa's marketing arsenal, in partnership with renowned marine journalist and PR professional, Marilyn DeMartini, we helped the company reach a broad audience in both domestic and international press for the promotion of Astondoa's new launches.
The efforts garnered over 140 featured articles across a wide-range of outlets - including well-known magazines like Boat International, Yachting, Power & Motor Yacht among others.
Highlights
Tailored specific marketing messages for each model for web and print collateral
Created new corporate catalogs "Americanizing" the copy
Organized Boat Show stands and presentations
Launched the 100-year celebration campaign
Conducted photo and video shoots
Provided PR services including Press Releases, editorial writing and special press events which resulted in unprecedented media coverage of the Astondoa brand and its new model.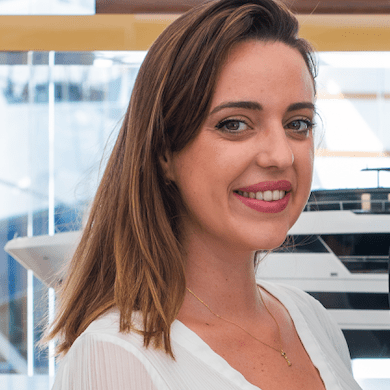 Ione Astondoa - Case Study
Working with Romina has been one of the most enriching experiences of my career. I have learned many things from her, but above all, to love even more the marine industry. Since 2015 she has been working closely with our team in Spain, always ready to support us in everything we needed.
Our experience working with her has been sensational. Her wealth of knowledge and contacts among the international yachting industry gave us tranquility and confidence. In my personal opinion, Romina has taught me many things on a technical level; she has been with me at boat shows and events, working tirelessly with us. Besides, she and her team have paved the way for us in the digital world, and we will always count on RB Yacht Marketing for future projects.
Our press release, ultra-targeted e-blast, PPC and social media campaigns delivered unparalleled brand awareness for Astondoa USA across the local luxury markets.
Events
Astondoa's presence at international boat shows is a vital aspect of its business and its brand. Standing out from the crowd in the major US boat shows is as important as it is online to engage potential customers and try to maximize ROI around boat shows. 
Over the years, and working in close collaboration with the team in  Spain we developed beautiful displays along with a  complete range of marketing materials.
Strategic Partnership
Joined by a common design philosophy based on meticulous attention to detail and the utmost satisfaction of their customers luxury Swiss watchmaker FP Journe joined ventures with Astondoa to launch the Maison F.P. Journe a  retail experience in a sophisticated environment.  This exclusive gathering space features Terraza Astondoa and  Bar Journe, a fine and rare spirits bar. 
We created a new visual identity for the Terraza Astondoa, which provided consistency and direction for all print, direct mail, digital, and show/event materials.
100 Years of Shipbuilding
In 2016 Astondoa USA asked us to create a bespoke event strategy to celebrate its 100-Year Anniversary and launch the Astondoa 110 Century model. Beginning in June that year,  with a launch event at Astondoa's headquarters in Santa Pola, Spain and culminating with a grand unveiling, together with a catered press event at the  2017 Miami Yacht Show in February, the integrated months-long campaign resulted in one of the most successful yacht launches in decades.
Over the years, and working in close collaboration with the team in  Spain we developed beautiful displays along with a  complete range of marketing materials.
The Outcome
In the first year following the reintroduction of the brand in the USA Astondoa sold over 10 more boats than they originally targeted.
Learn more about how our collaborative yacht marketing approach can help your marine business.